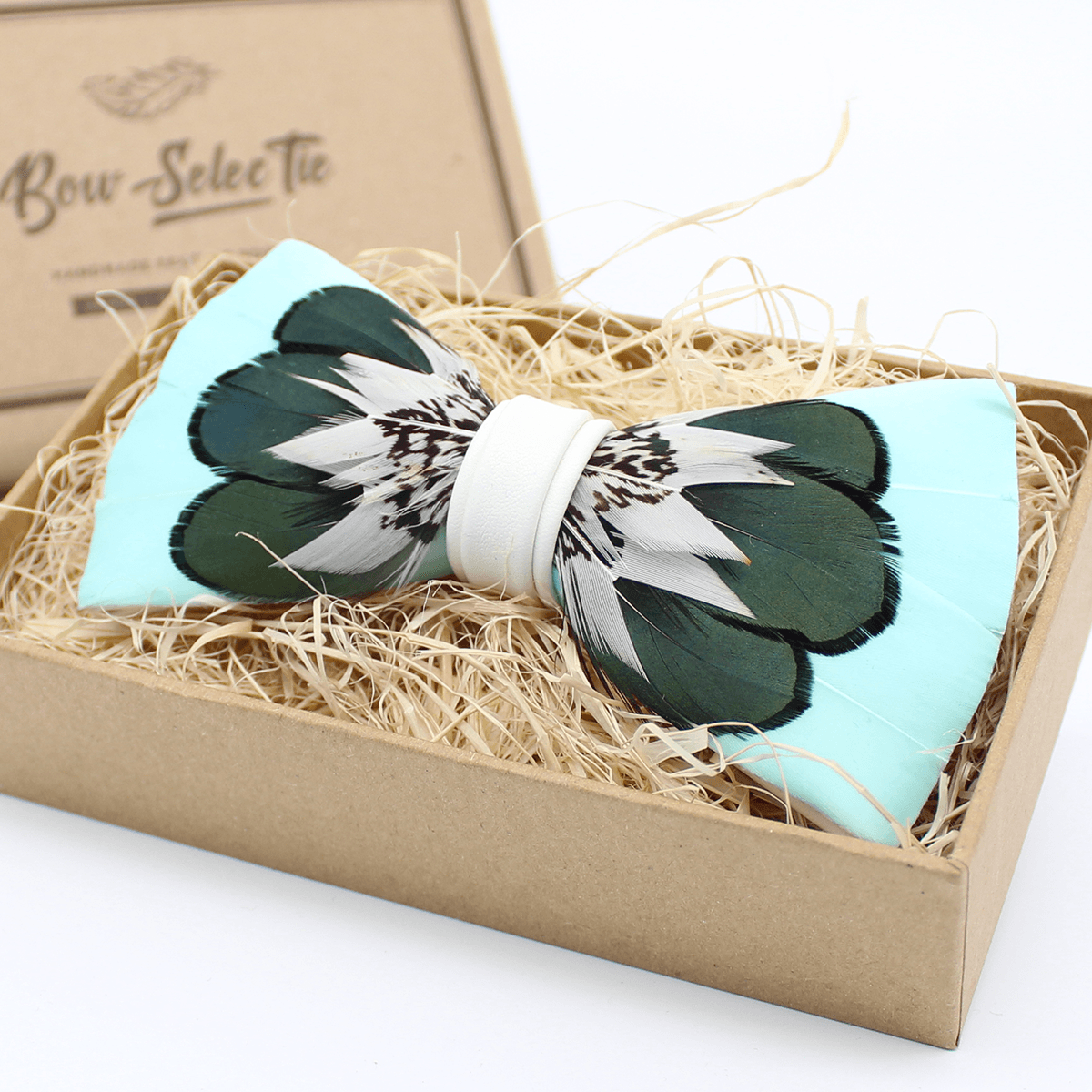 Aqua Feather Bow Tie will be your first choice if you are a fan of cyan, greenish blue. It gives you so much energy and fresh feeling. Made with three different types of natural bird feathers. Look best on white suit and green suit. It's so sharp that will get everyone's attention.
Type: Pre-Tied
Size: 11.5cm x 6.5cm
Material: Feather
Package: Box
Every Feather bowtie has a slight color variation because of the hand selected feathers. The feather design is the same.
LIMITED TIME SPECIAL OFFER
Buy this today and save $76.00 USD! Only while stocks last.
Customer Reviews
Write a Review
Ask a Question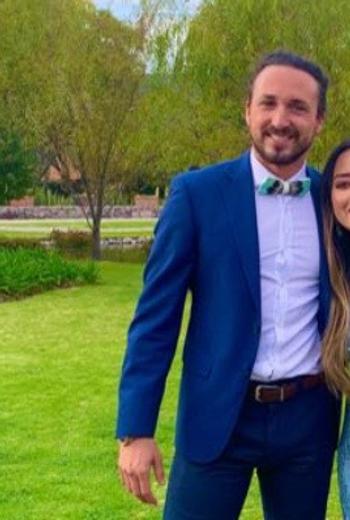 12/22/2019
Aqua Feather Bow Tie
With the right combination of colors, you definitely make a difference with this bow tie.. In the case of the Aqua Feather, a blue suit with white shirt works perfectly. it almost makes you want to say.. enough with the complements :) I thought that the smaller non blue feathers were a little flimsy at first when received but in the end, they resist very well. After a whole event night of wearing it, it can get dirty on the sides (not noticeable by others) as the side is white, but easily washable. In the end, a very original and lively bow tie. Not regretting purchase one bit.
Joseph M.

United States
07/10/2020
Unique graduation gift
A dear friend's son recently graduated and I was thrilled to find something so special as a gift for him. I was equally delighted with the ease of ordering, the quick shipping time and lovely packaging. I look forward to seeing him enjoy his new tie in time to come.
Kaylene H.

United States
04/24/2019
One of a kind!
The reason for a 4 instead of a 5, I spent 15 minutes picking, pulling the "nesting" material from the tie. The presentation when opening the box was cool, but that material is a pain to remove. I love the tie everything and more than expected, very unique!
04/04/2019
Awesome
Looking great and can't wait to wear it to our wedding.
Ferrante C.
United States
01/04/2019
Anticipation is rewarded
I have this bow tie and am waiting to present it right before our wedding ceremony. It looks beautiful & I hope it endures the event
11/09/2018
Christmas Bow Tie.
This will be a Christmas gift for my Grandson. After seeing it I feel I made the right choice. I think he will find it awesome.
patricia m.
United States