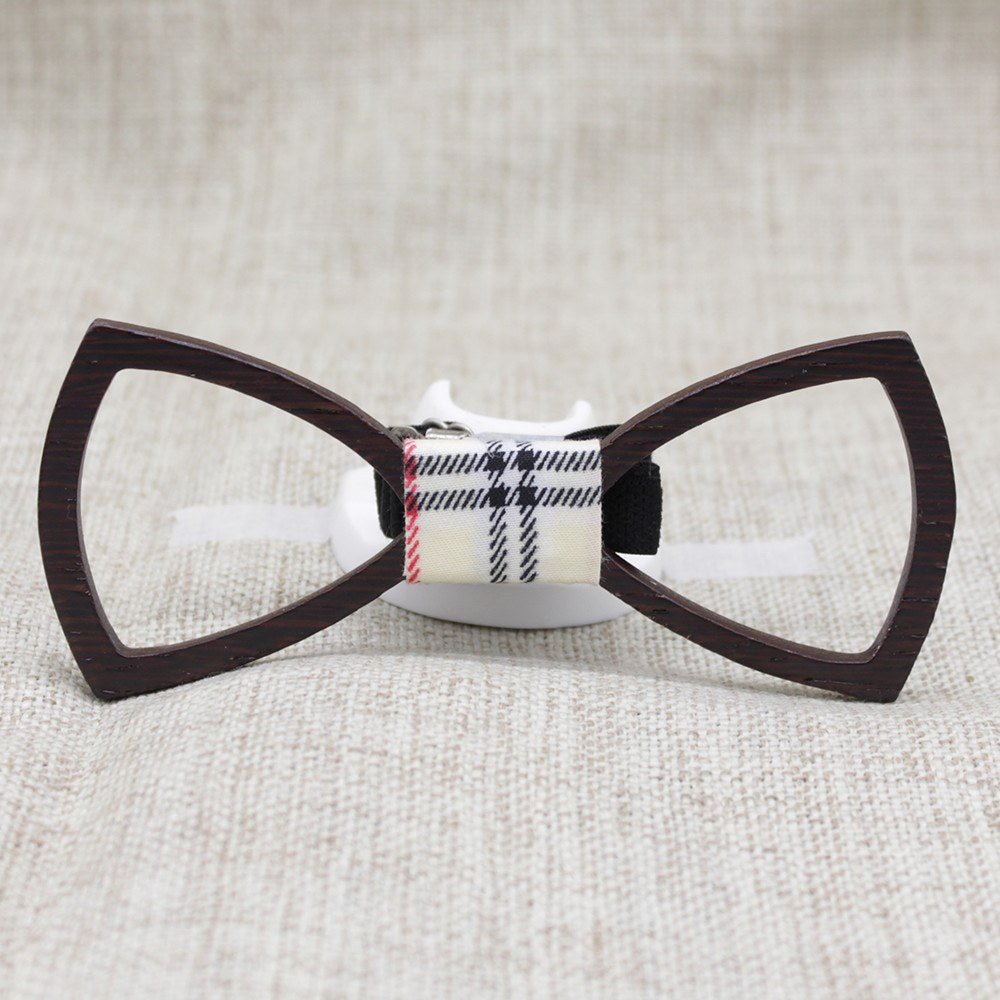 Dark Hollow Wooden Bow Tie
If you thought your look couldn't get more unique, this wooden bow tie strongly begs to differ. This elegant bow tie is nothing more than a wonderfully carved outline with a stylish plaid center band that gives it a touch of creativity and color. Step out in unbridled elegance with this magnificent accessory.
Type: Pre-Tied
Size: 11.5cm x 6.5cm
Material: Wood
Package: Box
LIMITED TIME SPECIAL OFFER
Buy this today and save $6.01 USD! Only while stocks last.
Customer Reviews
Write a Review
Ask a Question
07/03/2018
Junior Groomsman
I bought this for my junior groomsman, and he loved it. It's super unique, and there were enough styles for me to get one for all 7 of us in our wedding party. We all got a ton of compliments! I only wish there were more styles, as I would definitely buy more. Customer service is awesome too. I got assistance immediately upon sending a message. I will cut & paste this for all the reviews for the other wooden bow ties I purchased.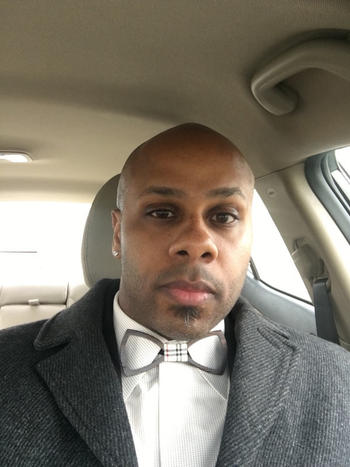 12/11/2017
Fan Favorite
People have literally stopped in mid conversation to compliment this tie. It is so eye catching and out of the ordinary. So glad to have as part of my wardrobe.
03/10/2021
Gift 4 Friend
Our friend loves and wears bow ties. We surprised him with a wooden bow tie from your site! He is blown away! We'll be back!
Kennard H.

United States
03/05/2020
First Purchase
Excellent transaction and everyone loved the wooden bow tie at first sight. I received many compliments upon wearing it for the first time.
Tyrone J.

United States
05/13/2018
Excellent
My sweetheart loves them.
michelle w.
United States
01/15/2018
Dark Hollow Wooden Bow Tie
Excellent experience! I bought the tie for my son and he loves it.
Sherriann J.
United States
01/02/2018
Nice different style bow tie!
I purchased this for my boyfriend, he likes how different it is. He has not worn it yet but he can't wait to wear!
Senteria J.
United States
12/27/2017
Wooden Bowtie
Great experience, swesome product
12/25/2017
Great product!
Absolutely love these bow ties! Bought a total of 12 for my husband, and he loves them! Stylish, unique, and very well made!
Christopher S.
United States
12/04/2017
Outstanding!!
I simply cannot wait to give this special the to my great-nephew for Christmas. It is PERFECT!!!
Barbara. N.
United States
10/29/2017
Love this Bow Tie
Such a cool bow tie. Get lots of compliments on it.
10/19/2017
Amazing
Overall great buying and shipping experience. Will most certainly purchase from again.
10/08/2017
Fun and different
The packaging was wonderful. The product is so nice! Be careful, it is wood!might want to keep it in its box or a safe place to prevent from brakage.
08/20/2017
happy with experianse
the quality and finish were quite nice , personalized letter was a special touch , would def rec again , GREAT GIFT IDEA
08/03/2017
Great product!
This arrived quickly and came in a nice box with a kind letter. The quality seems good and looks just as pictured. It's not heavy around the neck, and should make for a fun accessory! Thank you!
08/02/2017
Great!!
I love my bow tie and also appreciate the quick delivery time!!
06/22/2017
All Ok
Very fast delivry. Very good quality. Thank you
01/28/2017
Must buy
Amazing , compliments all day at venue
01/02/2017
Great Product and Great Customer Service
The items I purchased were great quality and were the best gift I gave for Christmas. Also the handwritten note from the head of the company was a classy touch. I'm extremely pleased with this company and their products.