Handmade feather bow tie made with goose feathers in champagne golden color. It makes you look classy and bright. Gold feather bow tie can show optimism and a positive outlook on life. Limited Edition!
Type: Pre-Tied Bow Ties
Size: 11.5cm x 6.5cm
Material: Feather
Package: Box Included
Customer Reviews
09/28/2019
Champagne Feather Bow Tie
Excellent service, including quick shipment, and rapid response to email question. Very nice bow tie that will certainly stand out at our sons wedding!
harry F.
United States
08/03/2019
5 Stars
As a first time buyer of any product from this company, my experience has been 5 Stars.
Leonard S.
United States
07/31/2019
Nice tie
It is a great conversation piece
Marvis J.
United States
03/30/2019
Great
Dopeness! Straight fly for sure!!
02/11/2019
Review
Easy to order and arrived in beautiful packaging. The quality of the bow tie looks amazing.
10/03/2018
Bow tie purchase
It was very easy to shop
02/10/2018
Gold wedding
I loved it. It was a nice surprise to my husband.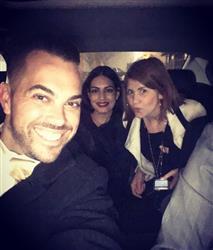 12/15/2017
It's ok
Although I got a lot of compliments with all of my bow ties, including this special limited edition Gold feather tie, I personally was hoping it would be complete gold. There is a white paint around the middle where it is tied, and it makes it look cheap and of poor quality.
12/15/2017
The quality needs to improve
The glue on the bow tie edge sticks some chopped paper, I spent some time to clean them.