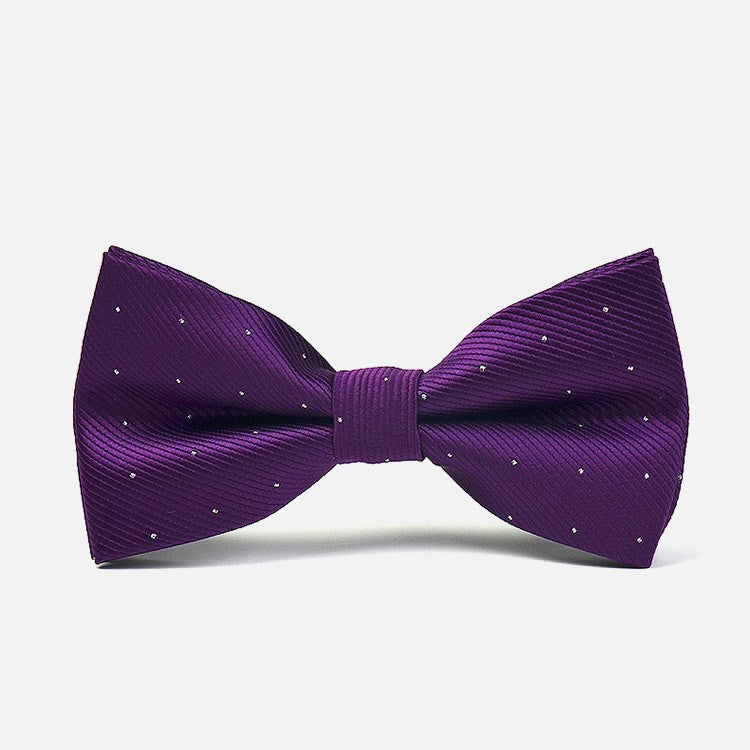 Dark Purple Polka Formal Bow Tie
Carefree purple can also look very good on a tuxedo, especially when it is spiced up with a smattering of polka dots. The eye-catching shade of purple on this bowtie with polka dots could only be made better and more appealing with the addition of a similar pocket square.
Type: Pre-Tied
Size: 11.5cm x 6.5cm
Material: Polyester
Package: Box
LIMITED TIME SPECIAL OFFER
Buy this today and save $4.00 USD! Only while stocks last.