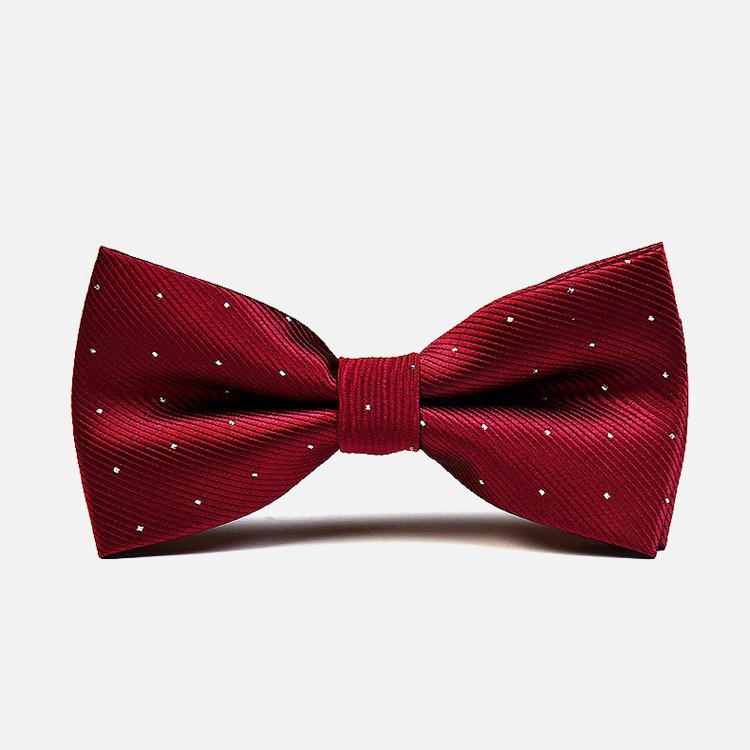 Mellow and inviting, the wine-colored material of this bowtie will be the perfect catalyst to set the mood for a romantic evening. This polka dotted red bowtie can be worn to say "I'm fun, a little edgy but an overall classy guy" in subtle but clear undertones.
Type: Pre-Tied
Size: 11.5cm x 6.5cm
Material: Polyester
Package: Box
LIMITED TIME SPECIAL OFFER
Buy this today and save $4.00 USD! Only while stocks last.
Customer Reviews
Write a Review
Ask a Question
11/21/2017
Bows ties.....with style!
Excellent service and product...