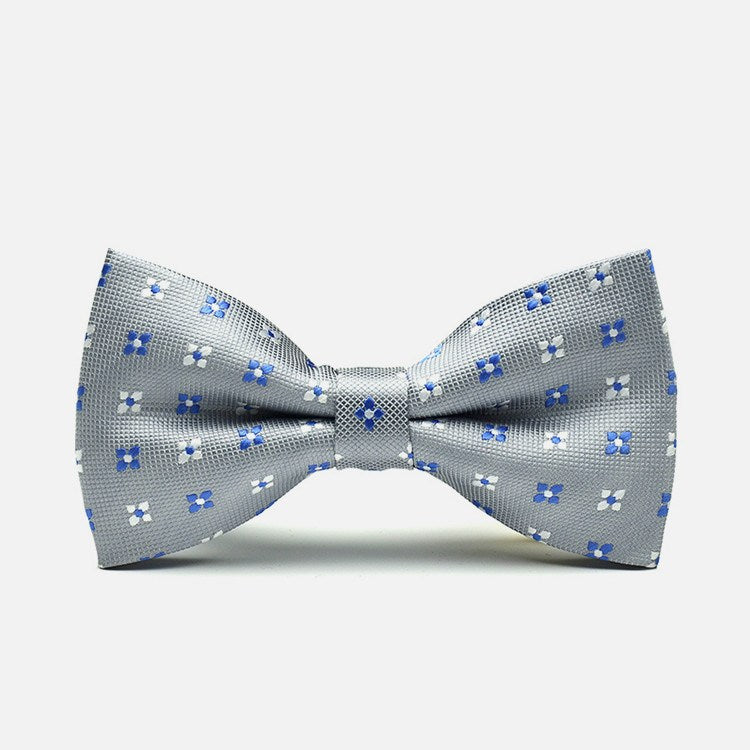 This sliver bow tie with blue and white floral dots scattered on it has the ability to turn anything basic into an outfit that people will not be able to tear their eyes away from. The simple design does well to complement any shirt you wear, giving you a fashion presence that simply cannot be ignored.
Type: Pre-Tied
Size: 11.5cm x 6.5cm
Material: Polyester
Package: Box
LIMITED TIME SPECIAL OFFER
Buy this today and save $5.00 USD! Only while stocks last.