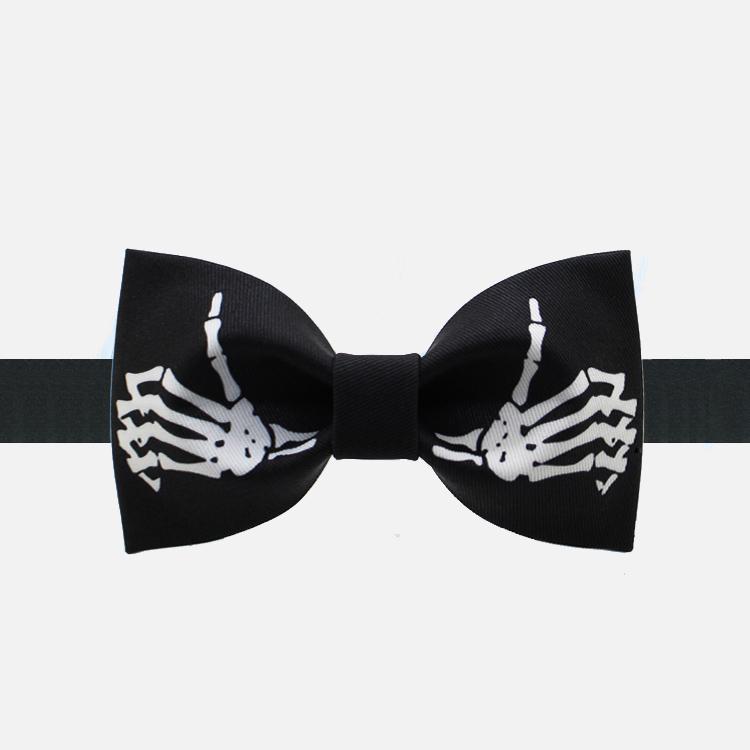 Perfect for Halloween, the entire bow tie along with the sides and the knot, has an all black background. Both the sides have white skeleton hands and wrists. Both the hands are giving a thumbs up approval to the wearer and viewer. 
Type: Pre-Tied
Size: 11.5cm x 6.5cm
Material: Polyester
Package: Box
LIMITED TIME SPECIAL OFFER
Buy this today and save $10.00 USD! Only while stocks last.