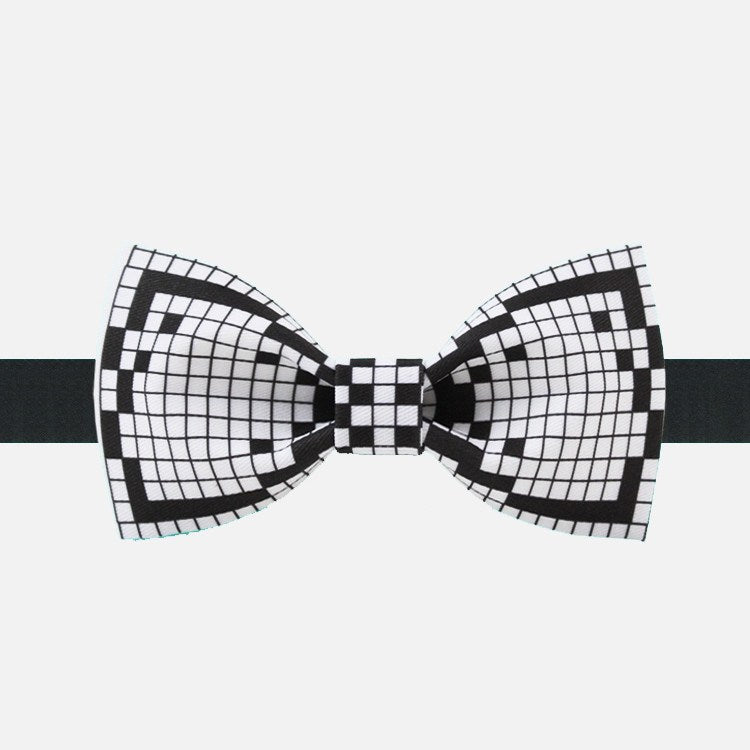 Black and white squares make the pattern for this tie unique and eye catching. The pattern looks like a game or a plan for a military campaign. The mostly white tie has every white square edged in black. The perfect tie for the fashion unconscious because it goes with anything.
Type: Pre-Tied
Size: 11.5cm x 6.5cm
Material: Polyester
Package: Box
LIMITED TIME SPECIAL OFFER
Buy this today and save $12.00 USD! Only while stocks last.