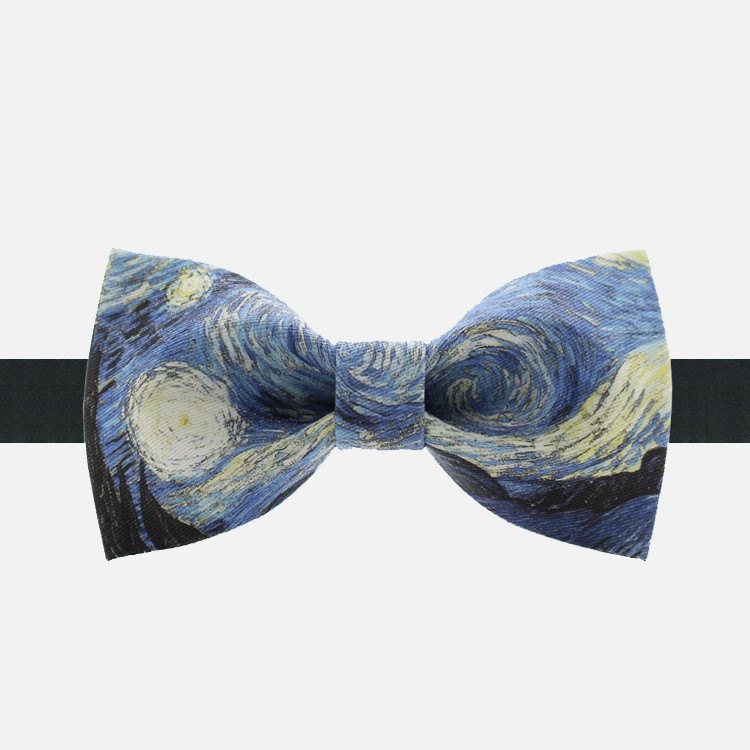 The tie has just the hints of Vincent van Gogh's famous painting "Starry Night� You do not see the whole painting but the stars, the sky, and the tops of the buildings are presented in a way that copies the brush stokes of the master painter. You can wear an original at your throat.
Type: Pre-Tied
Size: 11.5cm x 6.5cm
Material: Polyester
Package: Box
Customer Reviews
Write a Review
Ask a Question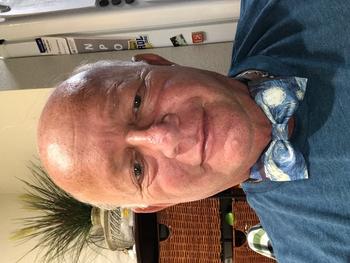 08/19/2017
Beautiful tie
They were quick to fill and ship my order. I love this new tie!!!
01/01/2020
Welcome surprise
This was a gift to my grandson who can be (at times) a very snazzy dresser. When he opened the box he said with pleasure "ah! Starry night!" He likes it. A lot. His job and hobbies provide opportunities to be dressy. He's going to wear it with pleasure.
Eleanor P.
United States
07/26/2019
Bow tie gift
It is a gift for our grandson who is in a play and every time he is in a new play we give him a bow tie , he loves it
Donna D.
United States
03/17/2019
Supertie
Great selection and service!
01/09/2019
Beautiful Starry Night bow tie.
We bow tie is of great quality and I was very impressed with the packaging, personal letter and service. Can't wait to order another one.
12/29/2017
Beautiful and Unique !
The bowtie was a Christmas gift for our son. It arrived very quickly and I even loved the packaging . It is a really sharp tie and I'm sure he will get lots of fun comments about it. Thanks !
LB
Laura B.
Canada
12/26/2017
A masterpiece bow tie
I love Van Gogh and this bow tie is really beautiful and nicely crafted
12/10/2017
Bow Tie
Exactly as I ordered
11/01/2017
review
you guys are great
09/13/2017
Nice product
I havent used it yet but the next time I am out this will be my first choice of tie. The quality looks really nice and it looks well made.
09/06/2017
Impresionante!
Me ha encantado. Es tal y como se ve en las fotos. Además, la presentación es perfecta. Totalmente recomendable.
08/09/2017
Fantastic!
Great product and received it super fast!
RG
Robert G.
Canada
07/14/2017
Starry Night Bowtie
I really enjoyed the packaging, the hand-written note and the overall presentation. I felt like I got something very unique delivered to me. The product itself is excellent and I got a lot of compliments on it. I'm a working musician and I occasionally play dressy gigs at at casinos, events, and weddings where accoutrements like your ties make me look stylish and hip. I'll definitely order more from your company.
07/16/2016
Perfect
Great quality bow tie. I can so many compliments when I wear it as well. Every tie I have gotten from this company has been awesome!