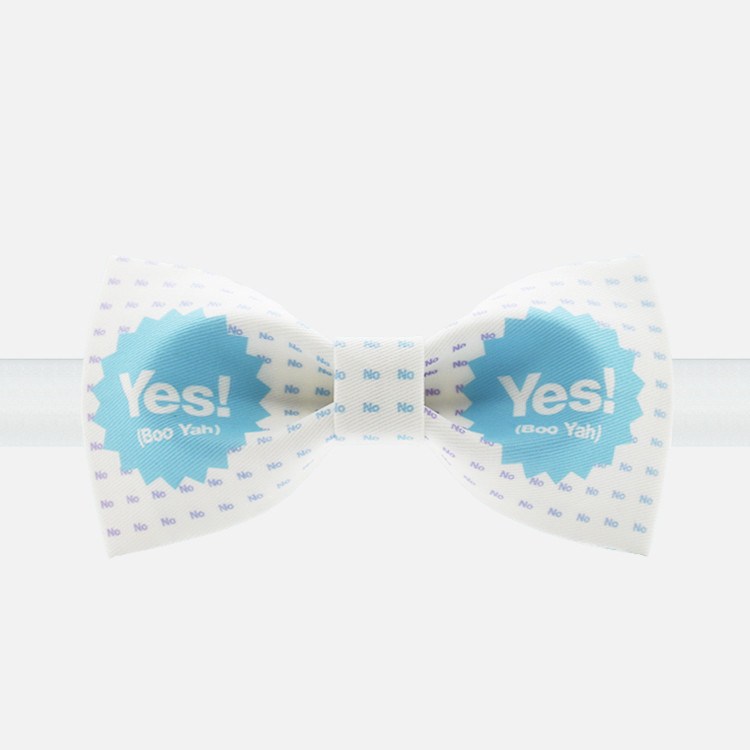 Big circles of blue say "Yes Boo Yah"on a white background with worlds of little blue "Nos� The idea is that you can be the one that makes it happen when everyone else is saying it cannot be done. This is the only tie for the high achiever.
Type: Pre-Tied
Size: 11.5cm x 6.5cm
Material: Polyester
Package: Box
LIMITED TIME SPECIAL OFFER
Buy this today and save $13.00 USD! Only while stocks last.