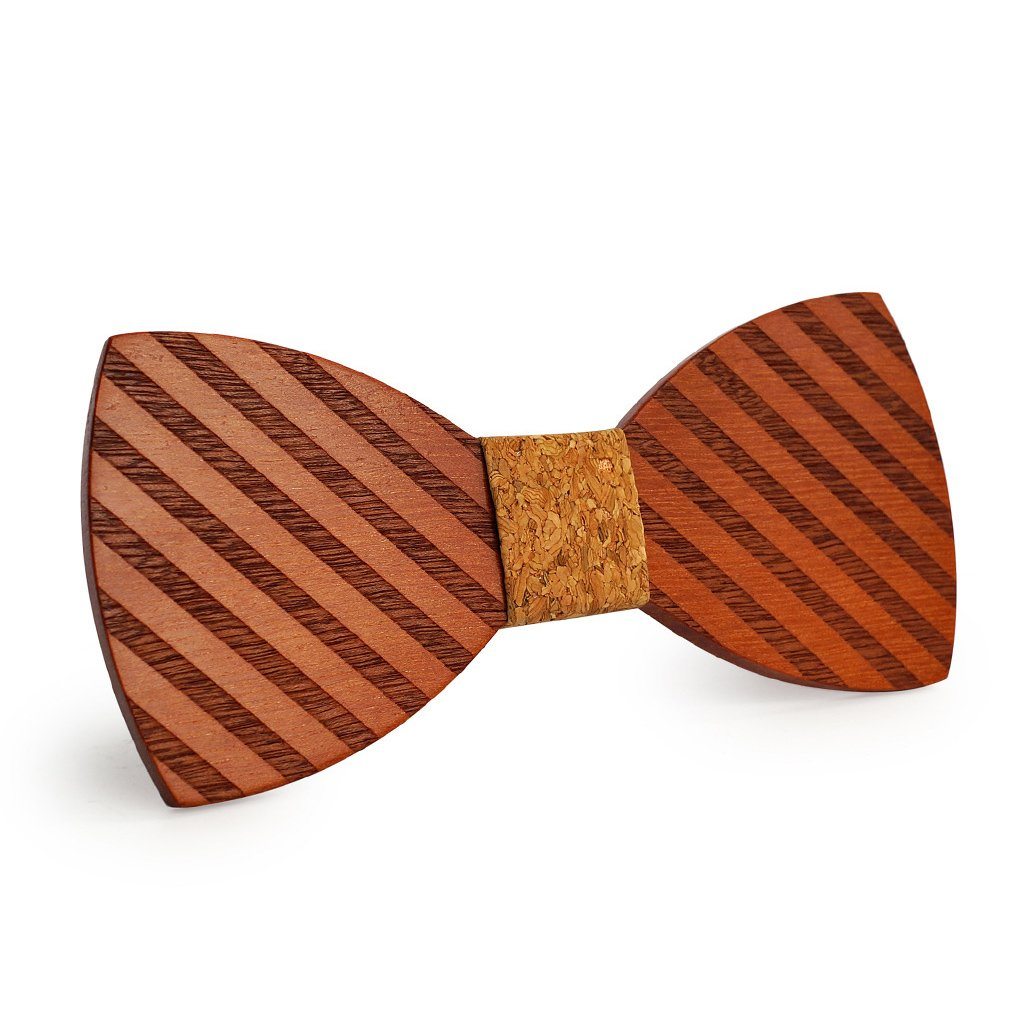 Cork Broad Striped Wooden Bow Tie
This is a chocolate colored, single striped and broad based bow tie made of the best quality wood. The matte finish band is again a big takeaway and it certainly will be a special addition to your wardrobe should you decide to buy it.
Type: Pre-Tied
Size: 11.5cm x 6.5cm
Material: Wood
Package: Box
LIMITED TIME SPECIAL OFFER
Buy this today and save $7.00 USD! Only while stocks last.
Customer Reviews
Write a Review
Ask a Question
12/11/2018
Exemplary Customer Service and quality/super cool product
I recently purchased a wooden bowtie as a Christmas gift for my little Brother but, as luck would have it, my purchase coincided with a postal strike in my Country. Not only was Ray from Bowselectie in touch with me within days of my purchase to let me know that, in light of the postal strike, my purchase likely wouldn't arrive in time for Christmas with the shipping method I had selected but he also took the time to trouble shoot different shipping options in order to get my Brother's Christmas gift to me in time. After roughly a half dozen emails, a refunded/cancelled initial order and a subsequent re-order with alternate shipping selected, my Brother's Christmas gift arrived a jaw dropping 48hrs after I had ordered it. Not only am I extremely pleased with the look, styling and quality of the wooden bowtie that I purchased for my Brother (I know that he's going to LOVE it!) but I truly feel that Ray and the entire Bowselectie Team went above and beyond to help get this Christmas gift all the way up to Vancouver Island. It didn't go unnoticed Team, I truly can't thank you enough!