Dark green feathers with black edges that highlight the green are the basic elements of this tie. The layers of feathers and slightly different shades of green make for a beautiful tie. This is a really different look that works.
Type: Pre-Tied Bow Ties
Size: 11.5cm x 6.5cm
Material: Feather
Package: Box Included
Every Feather bowtie has a slight color variation because of the hand selected feathers. The feather design is the same.
Customer Reviews
Write a Review
Ask a Question
02/16/2020
Good Experience with my Green Feather Bow Tie
Green Feather Bow Tie was received in a timely manner and it looks good.
01/08/2020
Excellent
It was a gift for my son. He lives unique clothing and he loves wearing bow ties. He loved it, that made me happy!
Catherine G.
United States
12/24/2019
Looks great
I just love this tie. It looks fabulous, just like the photo. It's excellent quality at an attractive price. I will definitely come back for more styles
alexandra p.
United States
12/19/2019
Beautiful bowtie
The bow tie I ordered came within a week. Great service; great communication. I received an email after my order was placed, another email when order was being prepared and another when the order was sent. Very easy to use this website and the bow tie is beautiful!
Charlotte K.
United States
12/19/2019
It's so beautiful!
I am so pleased of how this looks and can't wait to gift it to my son. He will love it.
Lana U.
Canada
12/18/2019
Green Feather Bow Tie
Stunning and I can't wait to see it on my man! The quality is divine and the packaging just as beautiful as the product itself. Just in time for Christmas too. Thank you very much. Will be back for more!
Teri K.
Australia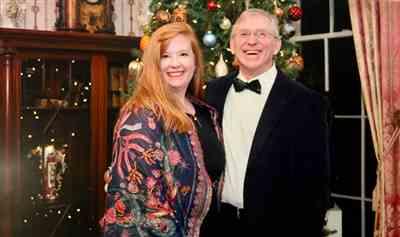 12/16/2019
Green feather bow tie
I love the green feather bow tie I purchased for my husband. It arrived just in time for a holiday party. He received so many compliments and some of our friends even asked if they could take a picture of his tie!
Elizabeth R.
United States
12/13/2019
Best Tie Ever
I bought the tie as a Christmas gift for my grandson. I can't wait to give it to him. It is amazing.
Marti L.
United States
12/10/2019
Bow Ties
These are gifts for my nephews and they look beautiful! I think they'll be very happy!
Sandy S.
United States
11/30/2019
Gorgeous ties!
They are Christmas presents. Gorgeous ties!
Deborah E.
United States
11/26/2019
Very Satisfied
Great Christmas Presents for the Men in my Life
virginia g.
United States
11/17/2019
Great quality & conversation piece!
Just as advertised! These ties are all amazing. As with any real feather not all are the same which make them even more unique. I'd recommend these ties to anyone who wants to be a little different and still classy.
Carlos Q.
United States
11/07/2019
Elegant
Purchased for daughter's wedding. Arrived quickly in perfect condition.
Linda O.
United States
10/28/2019
Elizabeth A.
United States
10/28/2019
Elizabeth A.
United States
10/08/2019
Happy customer
Bow tie arrived surprisingly quickly. Very happy with the aesthetics of the green feather bow tie.. Lets see how long it lasts !
gurjot g.
Canada
09/14/2019
Unique
I received my order, 2 bow ties was scared they would not look in Walmart as same as pic but they are unique pics. Such great idea to creat such those bow ties.
Kamal A.
Canada
09/08/2019
Your ties made me start my Christmas shopping early
I saw your ties on Insta and immediately clicked through. I have two sons and knew it would be something they love. I know I am early, but I was super excited and didn't want to forget them as we draw closer to the shopping season. I was so happy to see them, they are just as I expected. I can't wait for Christmas morning.
Tamara P.
United States
07/25/2019
Now select tie
Excellent product and fast service
Younes S.
United States
05/18/2019
Super!
Very nice product and very kind service.