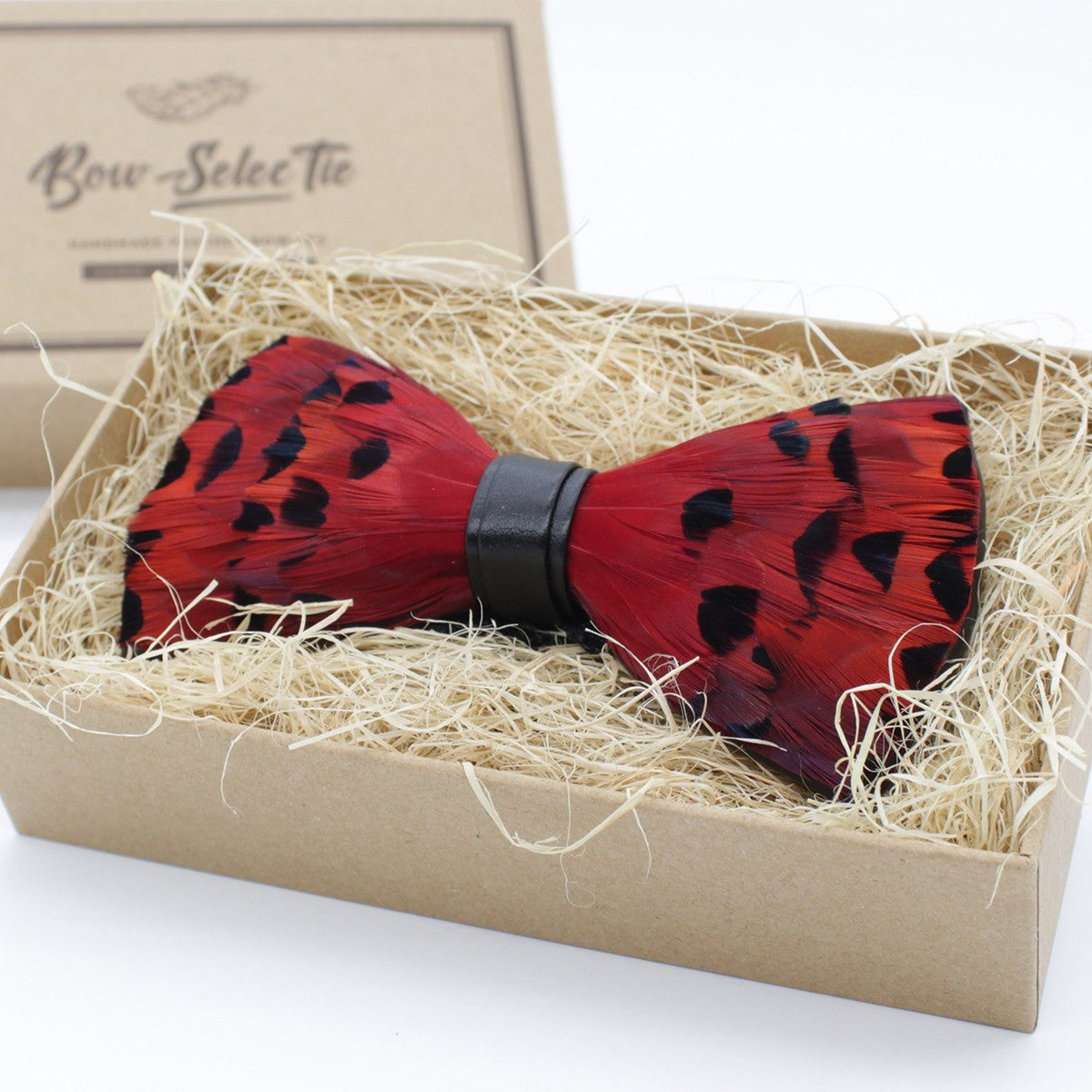 Everyone needs something red in his or her wardrobe and this red feather bowtie specked with bits of black is the perfect addition to your collection. The fiery red feathers add a sizzling touch of class and bringing out the elegant side of your ensemble.
Type: Pre-Tied
Size: 11.5cm x 6.5cm
Material: Feather
Package: Box
Every Feather bowtie has a slight color variation because of the hand selected feathers. The feather design is the same.
CHRISTMAS SALE
Buy this today and save $66.00 USD! Only while stocks last.
Customer Reviews
Write a Review
Ask a Question
10/25/2017
New Fav Accessory! Red Feather Bow Tie
Excellent! I loved how my outfit turned out!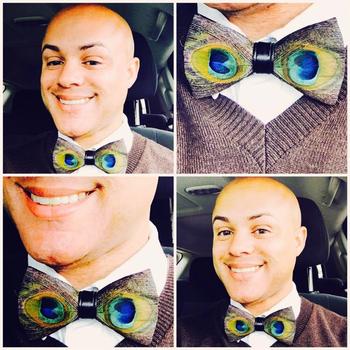 07/12/2017
Very pleased!!!
No problems. Effortless ordering. Delivery time a little long but worth the wait.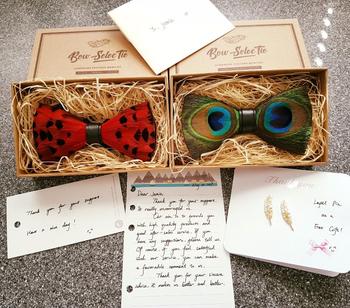 05/26/2017
Little pieces of heaven
These items were shipped to me in the UK in around a week which I was pretty impressed with. It was the items themselves though that blew me away. Such beautiful bow ties, they will be perfect for our wedding and the care with which they are packed and sent is the icing on the cake. When I opened the package this morning it was like opening a gift from a close friend or relative. Thanks so much.
10/12/2023
Red Bow tie
Excellent, timely delivery, well packaged. Everything I was expecting
John C.

United States
08/11/2023
Awesome!
These ties are so unique. I always get so many compliments when I wear them.
SD S.

United States
12/12/2022
Bow tie
The bow tie was beautiful in person. My daughter is giving it to her date for an upcoming dance. I think he will like.
jennifer w.

United States
09/28/2021
Red feather bow tie
My son loves his bow tie. I ordered it last week and needed it by Oct 2nd. It came yesterday! Very pleased! Thank you
Bonda A.

United States
02/12/2021
Cool Bow Ties!
We were very pleased to receive the two bow ties. The quality and artisanship are excellent! They will be so fun for my husband to wear. Thank you! ;-)
Janet M.

United States
11/07/2020
Stunning!
Can't wait to wear at a wedding next week!
Gabriel W.

United States
03/06/2020
Great turnaround
I preferred this tie ahead of a black tie event needing it within 6 days. Ray and his team exceeded expectations by delivering the tie 2 days ahead of schedule — and the tie is beautiful. I am wearing it tonight! Thank you. Look forward to my next tie from you guys.... Jeff B
Jeffrey B.

United States
02/26/2020
Black tie event
I realized on a Sunday that my husband did not have a bow tie to match my dress for an event on the following Saturday. I had long admired the feather bow ties. I ordered it and received within 2days and couldn't be more pleased! Gorgeous!
Michele F.

United States
02/08/2020
Bow Tie hasn't arrived yet!
Still waiting on item to arrive!
Alfred W.

United States
12/26/2019
Red feather bow tie
Very happy with it and you were very accommodating when I went to purchase it and it was out of stock. Hopefully the dog never gets a hold of it!
Maryana W.

United States
10/28/2019
Red Feather Bow Tie
I love it! It is a Christmas gift! I hope he loves it as much as I do! I would love to get another one! Awesome!
Mareen N.

United States
04/11/2019
Feather bow tie
I haven't worn it yet, but I'm looking forward to wear it with my tuxedo on an upcoming cruise. A real statement piece.
03/31/2019
Red feather bow tie
Great experience! Easy ordering, fast shipping, good quality product! Have ordered in the past and will definitely order from them again.
03/10/2019
Excellent Ted Feather Bow
It was very easy to make my purchase
03/03/2019
Nice look
Great experience and my bow tie arrived in a timely manner.
01/24/2019
Red Feather Bow tie
Beautiful red feather bow tie. Will be a perfect Valentine gift for the special man in my life.
12/20/2018
"Georgia Bulldog Tie"
Great experience and will be a repeat customer for sure!