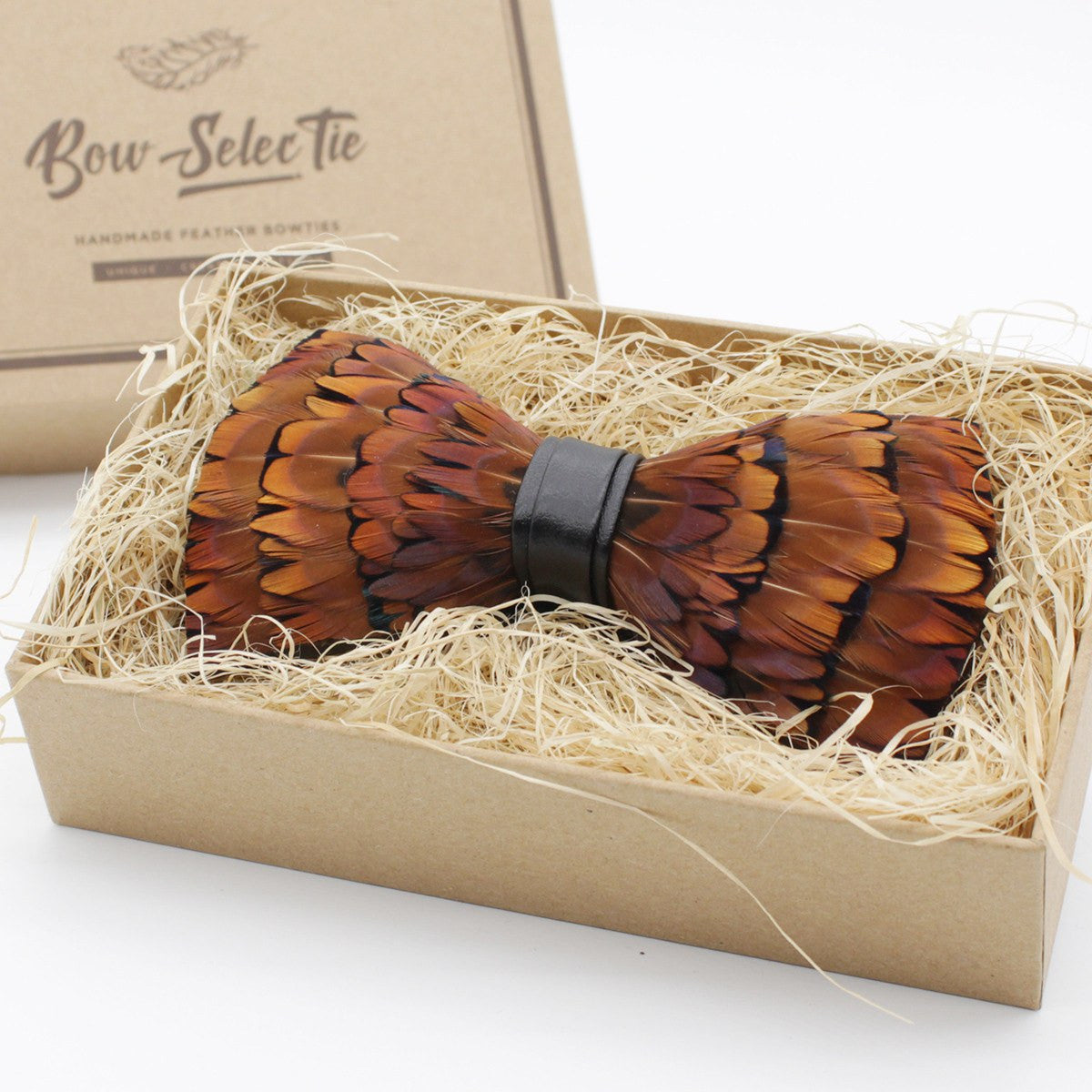 Brown Pheasant Feather Bow Tie
The overlapping brown feathers on this bowtie have been spruced up by a dash of cool blue that has been randomly splashed along the edges to give it a freshly frozen look. This brown bowtie with frosted edges might bring the temperatures down a notch but this only means that you will be the coolest guy in the room.
Type: Pre-Tied
Size: 11.5cm x 6.5cm
Material: Feather
Package: Box
Every Feather bowtie has a slight color variation because of the hand selected feathers. The feather design is the same.
LIMITED TIME SPECIAL OFFER
Buy this today and save $76.00 USD! Only while stocks last.
Customer Reviews
Write a Review
Ask a Question
08/22/2023
Great bow ties
The ties are exceptionally beautiful, looks well made and will make a splash with anyone who is lucky enough to be gifted or purchase one.
Ellen P.

United States
08/21/2021
Brown feather bow tie.
This is a great combination for my sharkskin suit!love it!
PERRY R.

United States
07/27/2021
Feather bow tie
More awesome than you could imagine. An eye catcher. Love the workmanship
John B.

United States
05/08/2020
Brown Pheasant Feather Bow Tie
Although we just received this product and our wedding isn't until October, we love the look of this bow tie! It fits perfect with our color scheme and with my future husband being a bird hunter it ties in something he enjoys doing as well! My questions were answered very quickly about neck sizing and how big the bow tie would be. Ordering was easy with no issues and they emailed me as soon as it was delivered to make me aware. Really enjoyed our experience with this company and the bow tie looks amazing!
Taylor H.

United States
11/26/2019
Brilliant products!!
I bought one of the wooden bow ties AND a feather one & I was so happy with them I bought another feather one..... very happy & reasonably priced when compared to rival products
Andrew S.

Australia
11/09/2019
Pictures reflect reality
I bought 3 Feather Bow Tie and received them quikly (1 week to Canada-Quebec). They are like they look on pictures. It is a bit expansive, but unique and great quality. Packaging is also cute. Service is very good.
Felix P.

Canada
05/07/2019
Awesome service, awesome tie!
Great service, received my tie incredibly quick and looks great.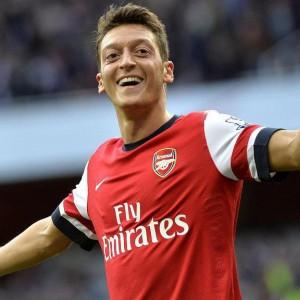 JH
Jack H.
Australia
05/05/2019
Incredible product
When I first stumbled across the idea of a feather bowtie online I was amazed by their execution but after seeing it in person, it's on a whole other level with the quality. From the layering of the feathers, to the leather back and even the elegant metal clip. I'm just excited for my next big event so I can get myself another one! Thank you!
12/12/2018
Fabulous Ties!!!
Wonderful gift!!!
05/27/2018
Love the bow tie! Great service
Love this company. Great service.
Theodore A.
United States
04/30/2018
Greaty product, terrible courier
The product was beautiful but the company you used to deliver it was appalling. Toll was terrible, tried to deliver the item three different times after i requested they keep it at the depot for me to pick up, and lied to me about the item's whereabouts causing me to have to drive 50 kms to pick up the item only to be told it hadn't returned from its second trip on the truck.. Do yourself a favour and get a new delivery company in Australia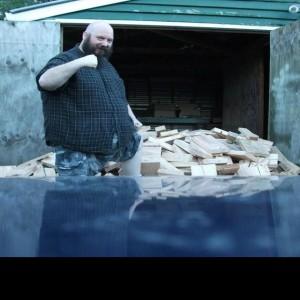 RJ
Ralph J.
Australia
12/20/2016
Perfect brown pheasant tie
I purchased the brown pheasant bow tie for my son. It arrived quickly and I was so pleased to see that its colors were exactly as I'd hoped for. A pleasant shade of brown with a subtle hint of purple. Gorgeous!
12/18/2016
Unique bow tie
This tie is beautiful! I have bought one similar for a lot more money and this one actually looks better! I cannot wait to give it to my son! We will definitely order again! It was very easy to order and received it well packaged!
Catherine I.
United States
12/14/2016
Beautiful product, excellent customer service.
I purchased this lovely pheasant feather tie for my son who hunts pheasants in N. Dakota and Canada every year. It will be a Christmas present so I can't tell you how he will like it but he loves high quality, unusual items so I'm pretty sure it will be a big hit. Thank you for the personal touch of handwritten notes - so rare these days of mass marketing. We are delighted to support your business.