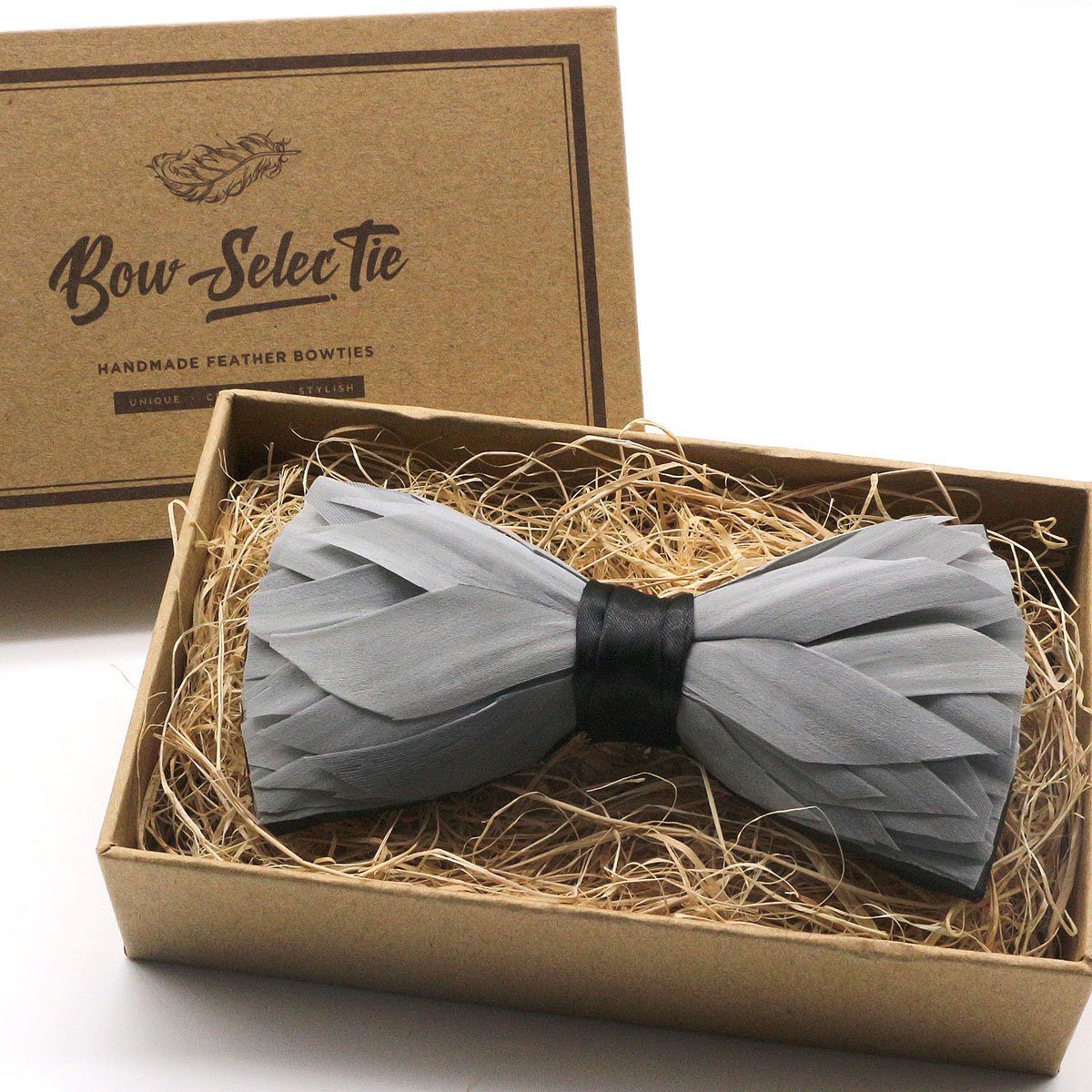 Grey Premium Feather Bow Tie
Grey Premium Bow Tie is made by multiple layers of dyed grey goose feathers to enhance the depth of feathers to get a 3D feeling. As the feathers are of one color only, the bow tie looks simple and pure. A fresh, natural and elegant style is emanated by Grey Premium Bow Tie.
Type: Pre-Tied
Size: 11.5cm x 6.5cm
Material: Feather
Package: Box
Every Feather bowtie has a slight color variation because of the hand selected feathers. The feather design is the same.
LIMITED TIME SPECIAL OFFER
Buy this today and save $76.00 USD! Only while stocks last.
Customer Reviews
Write a Review
Ask a Question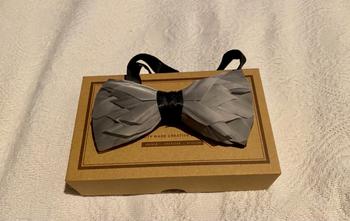 05/25/2021
Bow Select Tie Premium Grey Feather
Awesome product! Absolutely love it. Thank you! Highly Recommend
Michael B.

United States
09/28/2021
Great tie!
The Bow tie was as good if not better than expected. The picture online looked almost exactly identical to the item we received (It's feathers there will be small pattern differences). My husband received so many compliments! The Bow tie came on time and we were notified about our order as it progressed through their system. If you want a great product and great service, this is the place.
Shari K.

United States
01/14/2021
In love with theses!
We have bought a handful from this company and they always come in exponential quality very fast shipping. I can't wait to see you mine groomsmen all in their attire.
Christy R.

United States
07/24/2020
Beauty
Gorgeous tie, my husband was really happy with this unique and discrete sophisticated look.
Leonore P.

United States
04/06/2020
First purchase
I just received my first bow tie from Bow-Select Tie. It arrived very quickly, and I am extremely pleased with the purchase. The workmanship and packaging was excellent!
douglas c.

United States
12/18/2019
Beautiful feather Bow Tie!
I got this item to give as a gift. The person LOVED IT! the feather Bow Tie is fancy and elegant. I personally love it. Great purchase. A pricey but worth it.
Jessica A.

United States
10/16/2019
Gorgeous
The feather bowtie is beautifully made. It looks absolutely stunning! Can't wait to wear it to many occasions.
Kevin M.

Switzerland