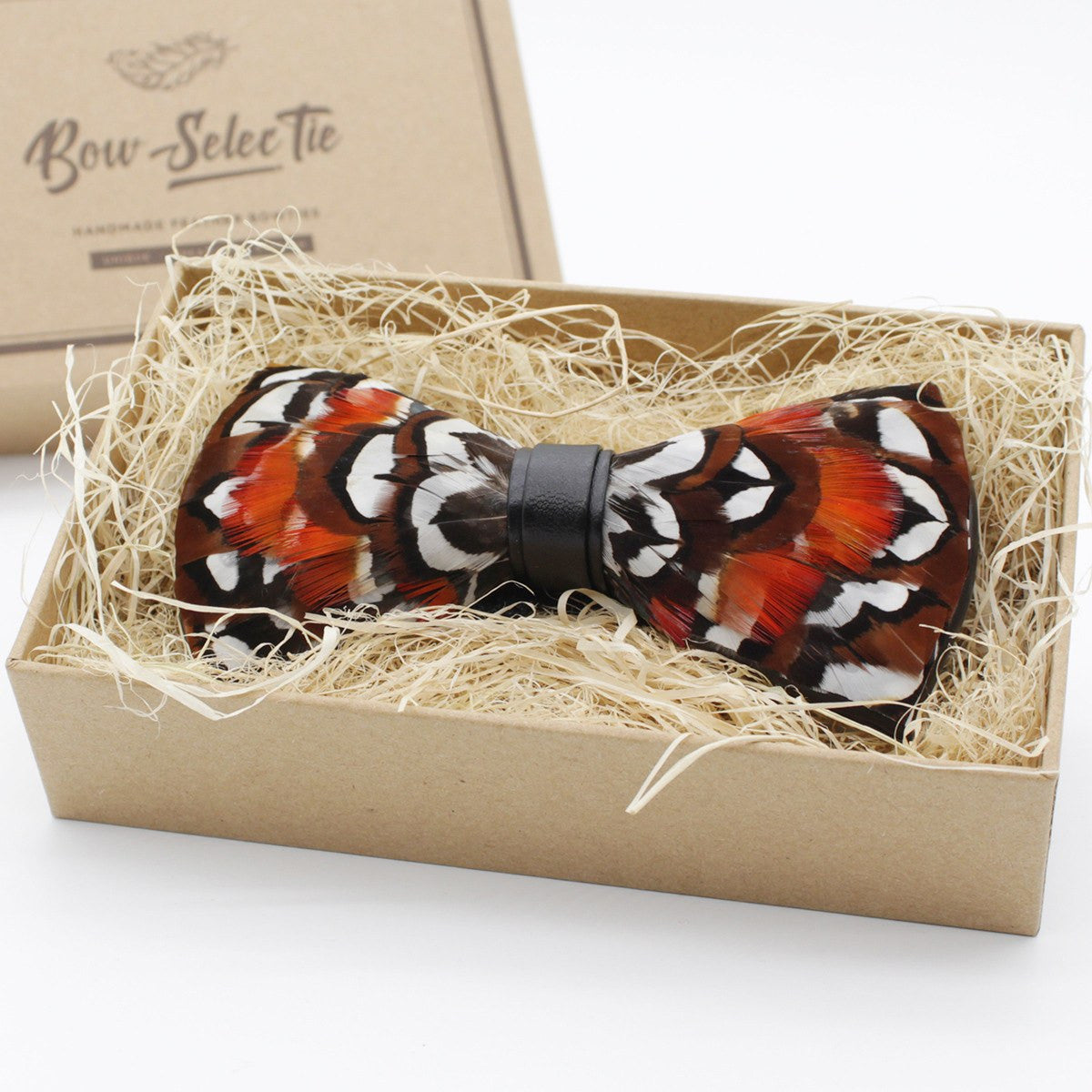 Reeves's Pheasant Feather Bow Tie
This feather bowtie made using pheasant feather is ideal for when you are in a particularly fluttery mood. The bow tie is characterized by random splashes of white, black and various shades of brown pheasant feathers as is characteristic of the monarch butterfly. Why have butterflies in your stomach when you can have a dashing one on your neck?
Type: Pre-Tied
Size: 11.5cm x 6.5cm
Material: Feather
Package: Box
Every Feather bowtie has a slight color variation because of the hand selected feathers. The feather design is the same.
CHRISTMAS SALE
Buy this today and save $66.00 USD! Only while stocks last.
Customer Reviews
Write a Review
Ask a Question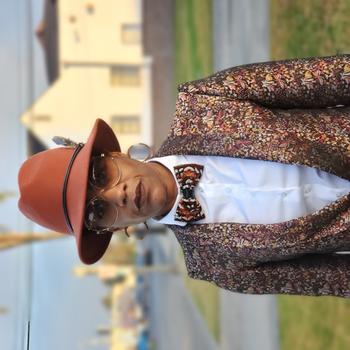 01/15/2020
Freaking Love It!
This is my first bow tie. I couldn't resist the beautiful feathers in my favorite color. I felt amazing when I wore it, and the compliments were endless. Winner!
Sabra J.

United States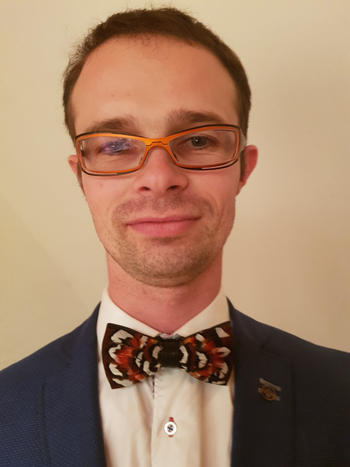 03/12/2019
Excellent
Very good products, necessarily as soon as I put a bow tie, everyone talks about it!
12/24/2020
Beautiful and Unique Bow Tie
I love this bow tie. It's a show stopper! It's the second feather bow tie I have. I get stopped and complimented all the time when I wear the one I already have!
Arnold E.

United States
08/22/2019
Outstanding product
This bow tie has exceeded my expectations. It was better than what you would expect from seeing it online. Whereas most online purchases are never quite what you thought, this was even better. Selling in physical retail stores would be a smash hit.
Gerald D.

United States
12/10/2018
Beautiful!
My husband has not received his bow ties yet (I ordered two different ones) but they are exquisite in the box! I can't wait to see the pheasant one around his neck with his tuxedo this Christmas. Thank you for such a unique and beautiful product.
11/25/2018
So Cool!
I purchased these as Christmas gifts for my son and husband. I think they will be very surprised when they open them. The ties are BEAUTIFUL!
06/12/2017
pheasant bow tie
experience was fine tie could have been a little sharper in quality
03/07/2017
Great!
Quick shipping, hand written note, little beautiful pin as extra, came as expected, nothing negative to say ! Great work!